Ok, I returned back after a while (problems with hackers who put down 3 times my blog).
Here is a simple emerger tied with CDC only. I use only CDC for body and I use only CDC for wing.  What I like at this fly is  the air bobbles attached on the body and  how the CDC   barbs from the wing moves and keep the shape of the imitated fly: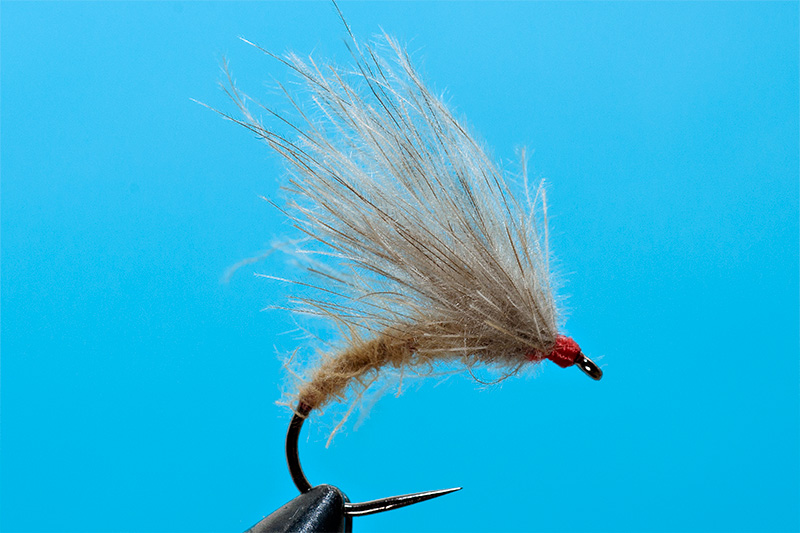 Oh, I forgot to tell you that from time to time I  use for ribbing Hends Body Quill in yellow color: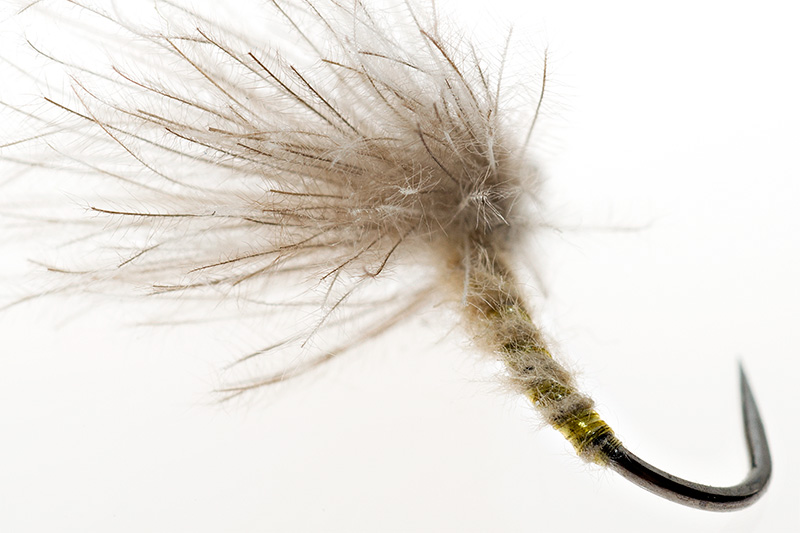 To obtain a nice  wing like this I make a normal hackle using CDC barbs only or an entire feather. When the collar is finished make an 8 figure under the barbs using  Trico Thread and the wing will remain in this position  forever: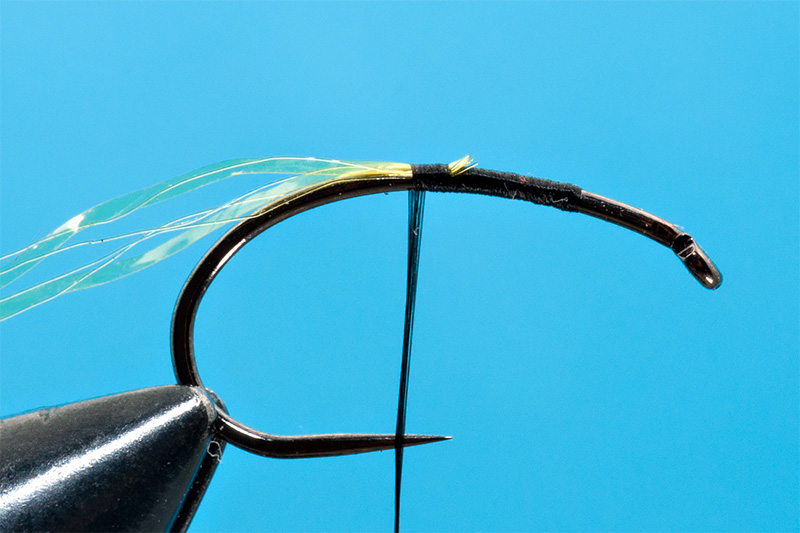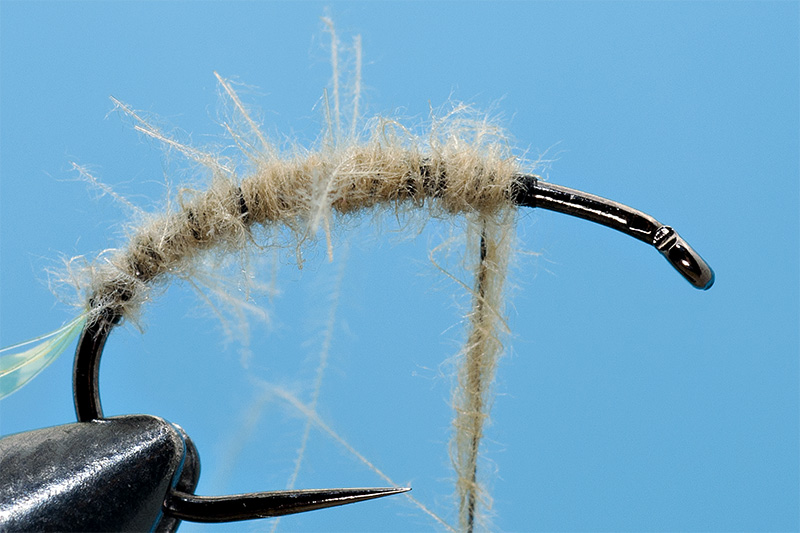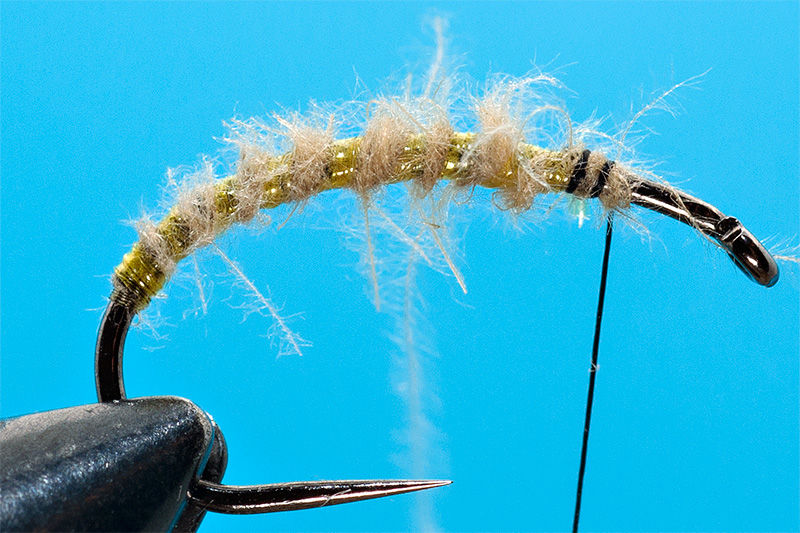 Bellow I fix only barbs cut from the stem: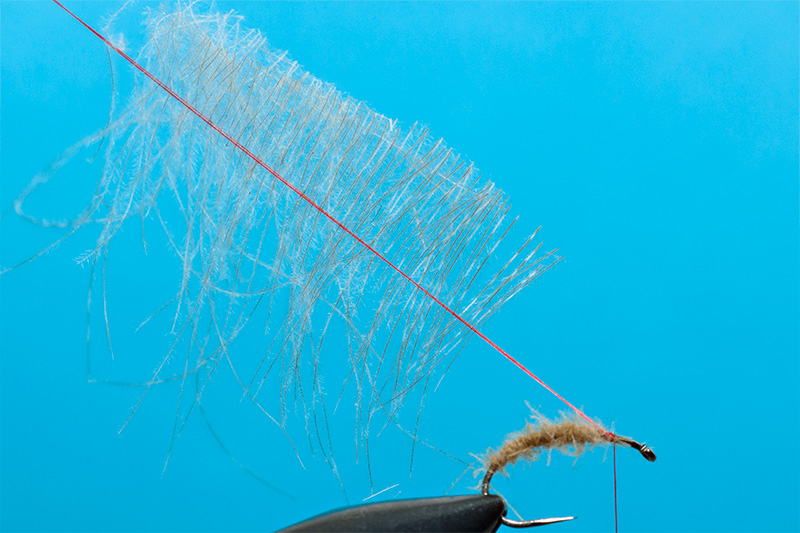 bellow  I fix CDC feathers with  stems: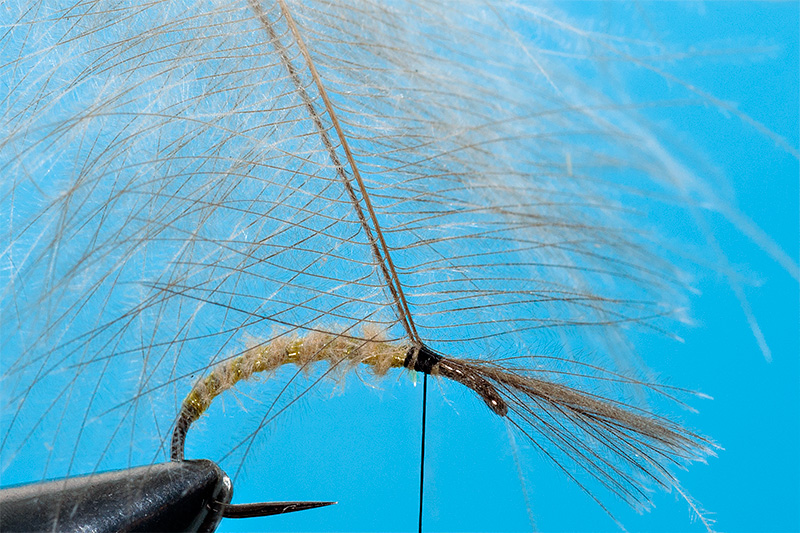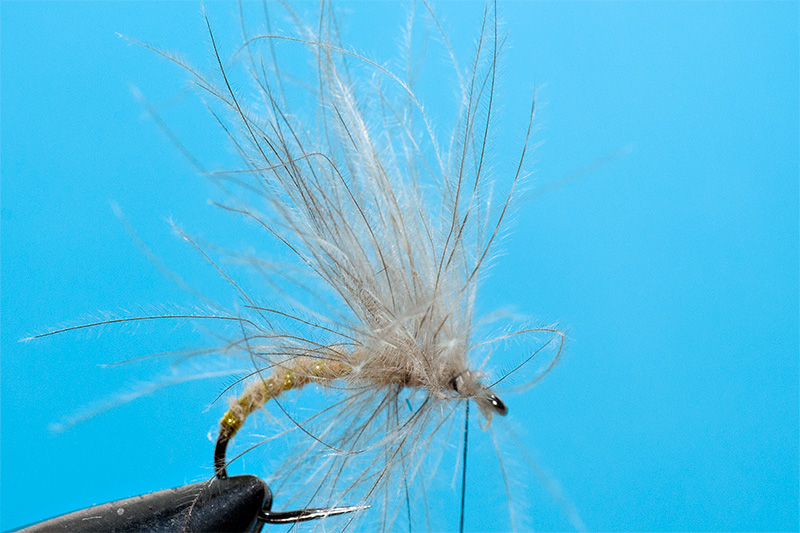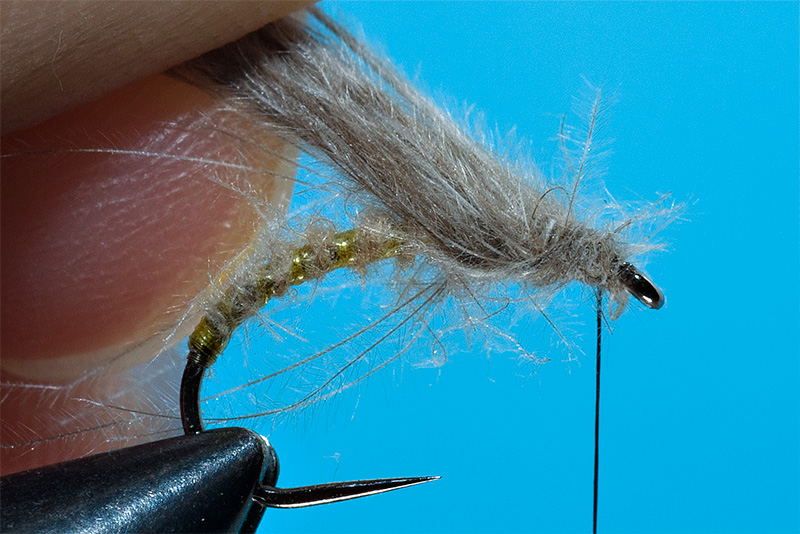 Bellow I make the 8 figure with the thread. Here I used a black 8/0 Uni Thread   because a Trico is difficult to be noticed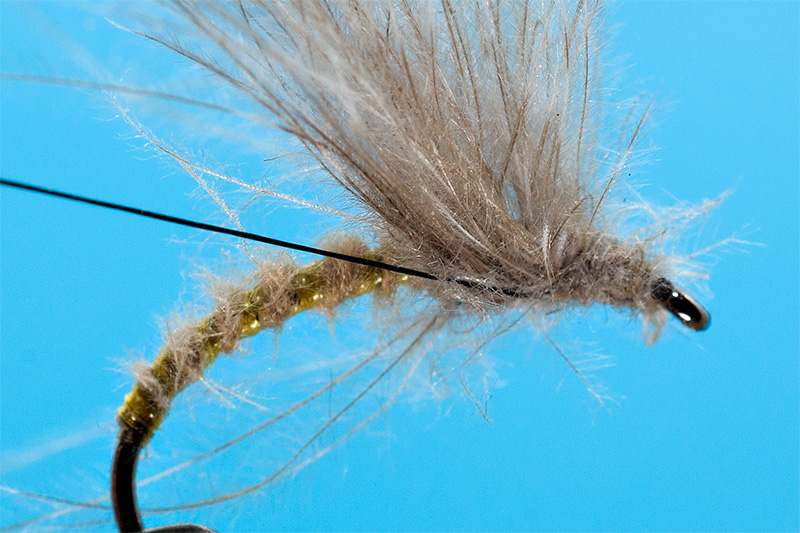 The result: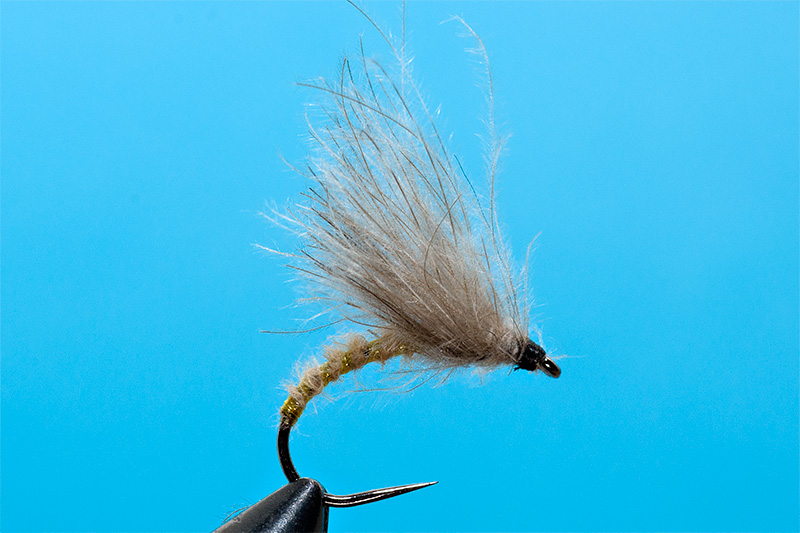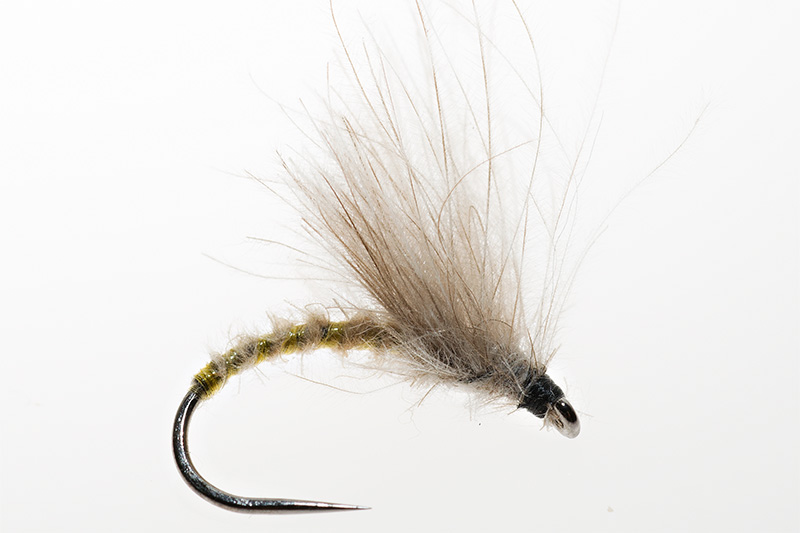 When I use   the entire feathers the stem will occupy a lot of space on the hook shank. This is not a problem for big flies but for small flies  is difficult to obtain a nice shape and a nice profile. This is the reason why I prefer to use only barbs. Down you can see the fly tied only with  a hackle made of CDC barbs.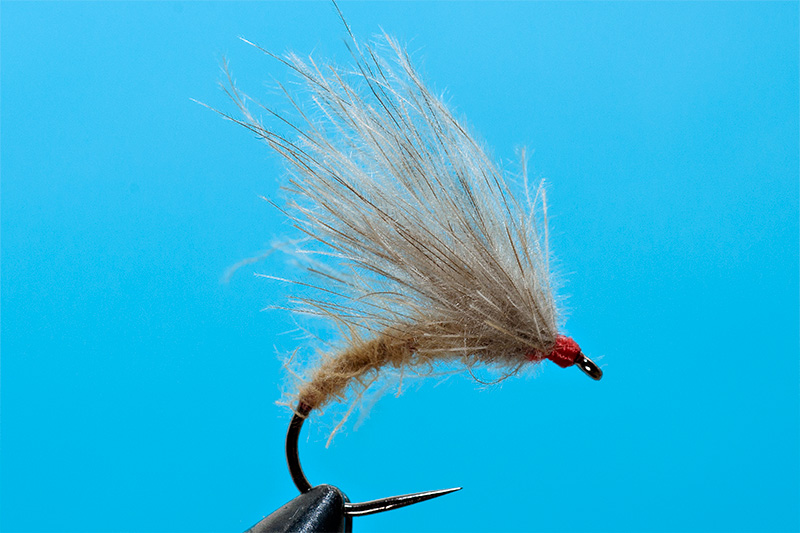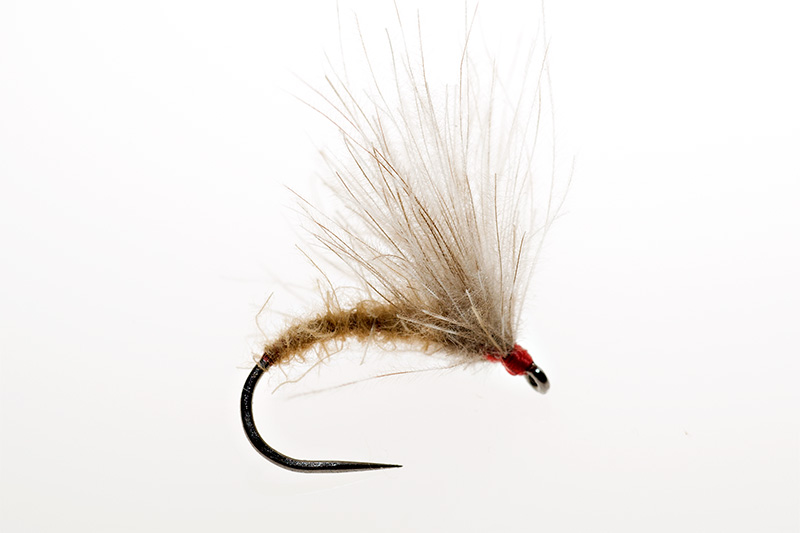 And both flies: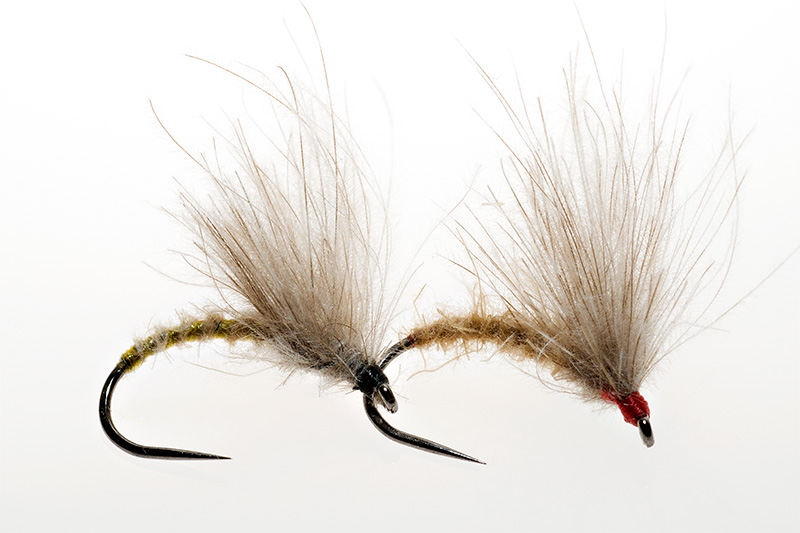 And bellow are the fly tying material used:
Fly Hook:  Demmon fly hooks DGS barbless #16-12
Thread: Uni Trico 17/0
Body: CDC  pure dubbing
Wing : Ultra Selected CDC feathers or other CDC feathers that you like