Perdigones are nymphs tied by Spanish fishermen and are used  in rivers with very high fishing pressure where fish are educated. It is easy to catch fish  in the first part of the season when water level is a little bit high because the fish will not see you very well and needs energy  after a long Winter. But in Summer when  rivers are crystal clear and will hide right away after seeing any suspect shadow  the  fisherman   will catch fish very difficult. To go down in deep pools or close to the bottom  in fast currents you cannot use big nymphs because will spoke the fish .
You need a  different approach  and the Spanish guy founded this solution, to  add over sizes tungsten beads according with the size of the hook. A few turns of  thread or glitter thread and one layer of UV tying Resin and will make the flies to sink fast .
Is  well known that traditional materials like dubbing and feathers barbs and biots   are water resistant. The proportion of adding material like dubbing to give silhouette and volume will make the fly sink slower. Use a thread, make a very slim body and cover it with UV resin and the fly will sink fast and will not as half water resistant like a classic nymph.  Now in June when  outside is hot like hell and waters are staring to  have low levels I prefer to fish in Lombardia – Italy using these flies. On river Adda and Mera and  of course on tributary rivers as well  you will met a lot of fishermen and fish started to be more and more educated. So keep a low profile, fishing with delicate tippets and small flies will give you results.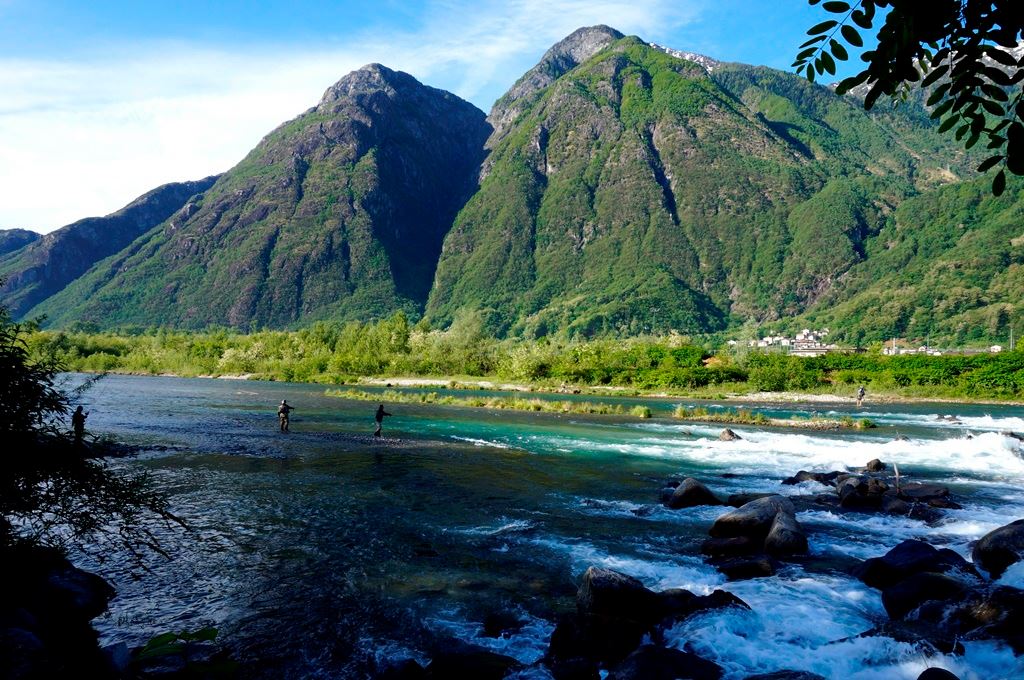 Bellow are a few nymphs tied on curved hooks : Maruto Dohitomi C46WBL,  I didn't used over sized beads because I will  fish in low deep rivers  using it in team with another nymph. I made a hot spot using UV Ribbing material in  white pearl. I added a red spot with a red permanent marker  also to increase  the contrast. The fly is very close to the natural types but also is tied like a stimulator type, to make the fish curious .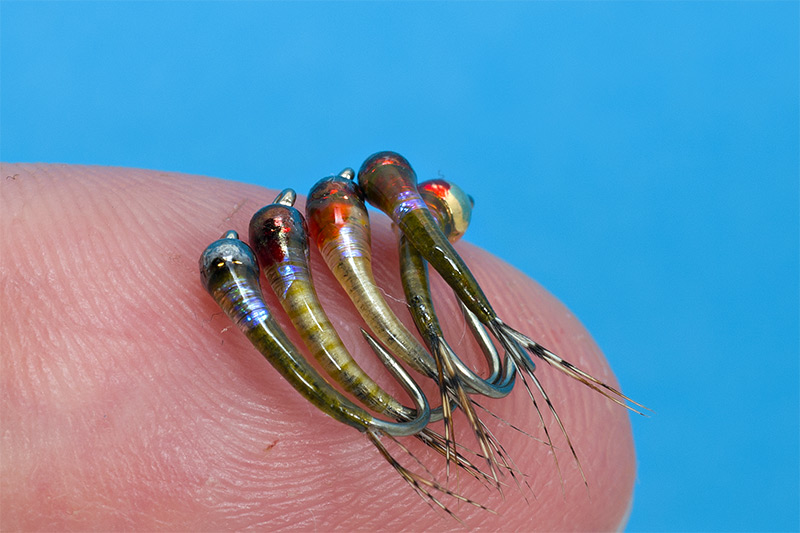 If somebody is interested in a step by step just let me know, is not a difficult fly to tie but I gladly make a few  photos to help

tight lines and happy fishing!